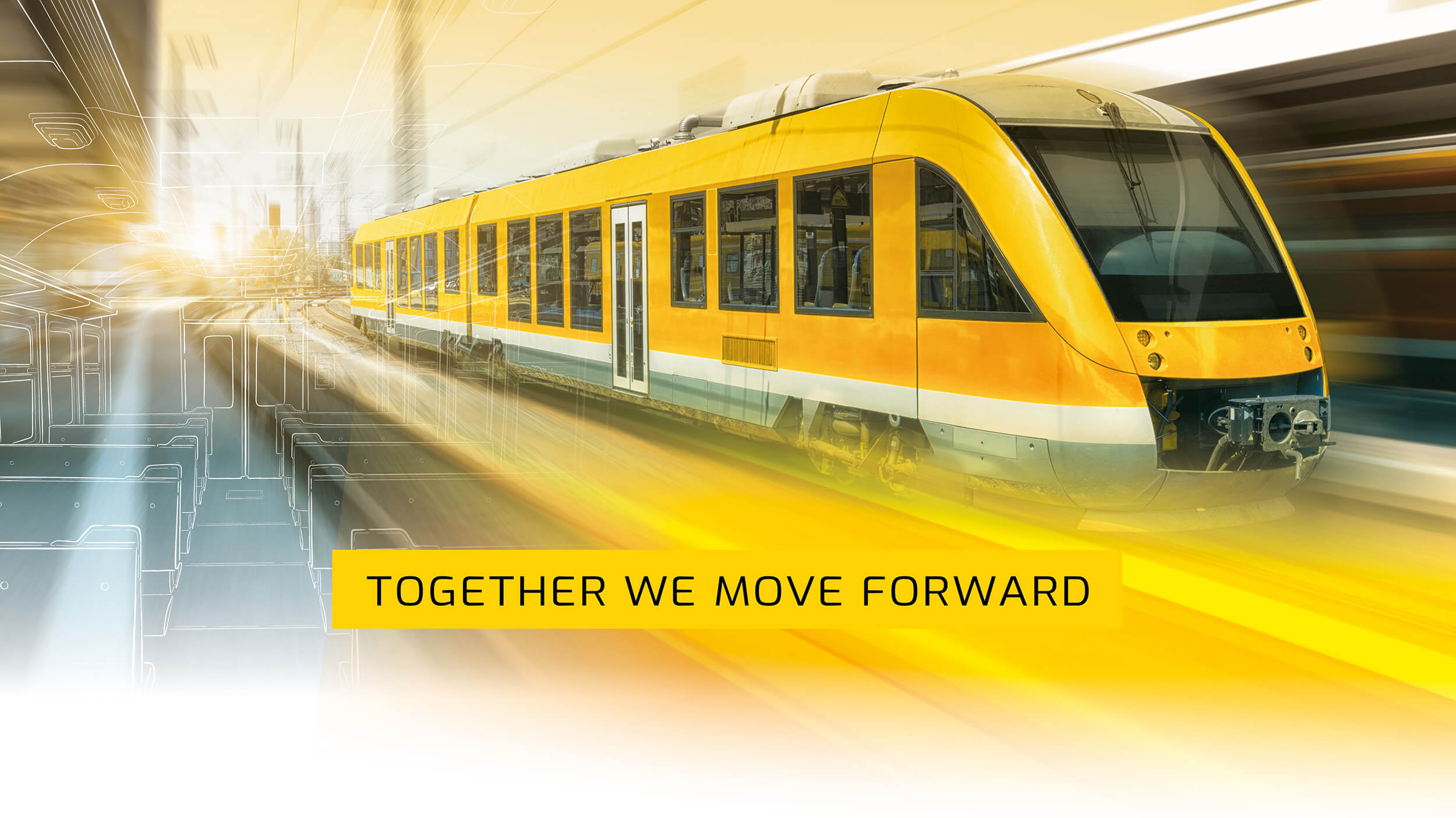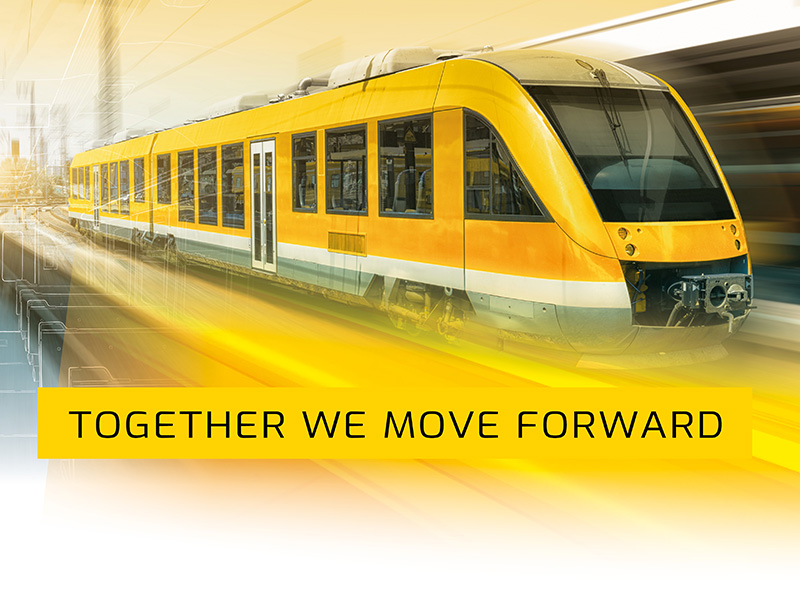 At BEEP Mobility, we live our vision with carefully planned product development, in-house production, high quality standards and flexible logistics solutions. This enables us to execute at a high level and allows us to provide value to every customer with products that have a price-performance ratio that is in line with the market.
BEEP Mobility, in the spirit of a future and growth-oriented young company, proactively accepts its responsibility for sustainability and prioritises an attention to society and the environment. Contemporary leadership, new work methods and a hands-on mentality are important components of our company philosophy.
Our company is driven by a passion that keeps us at the forefront of developing novel and innovative solutions in a collaborative approach with our customers and partners - TOGETHER WE MOVE FORWARD.
Our team is characterized by a wide range of industry, product, and specialist experience. High qualifications in engineering, adhesive and welding technology, a broad knowledge of production methods and surface technology, as well as skilled project management and process orientation, are among the core competencies of our employees.
Additionally, our employees regularly participate in training and continuing education events in order to be able to maintain this high level of knowledge and continue to be informed of the state-of-the-art technology that can be offered in our core market segments.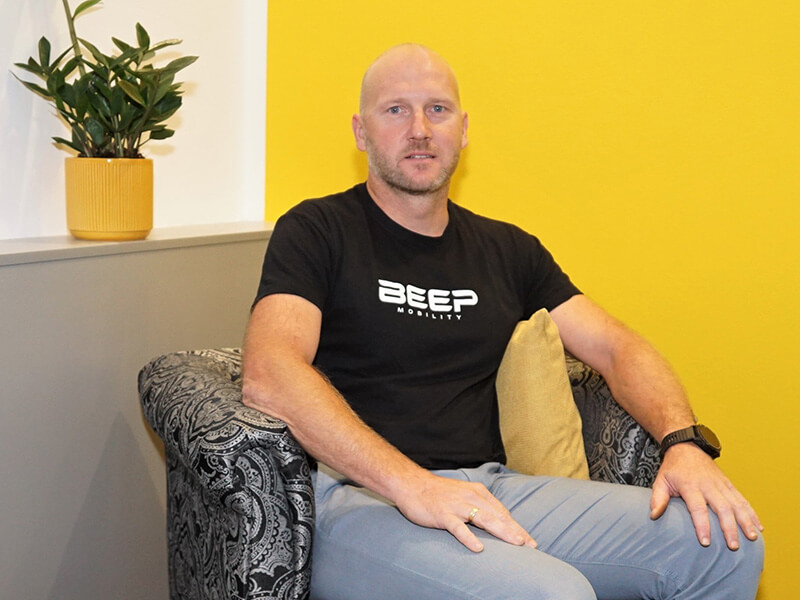 Reinhard Entner, Managing Partner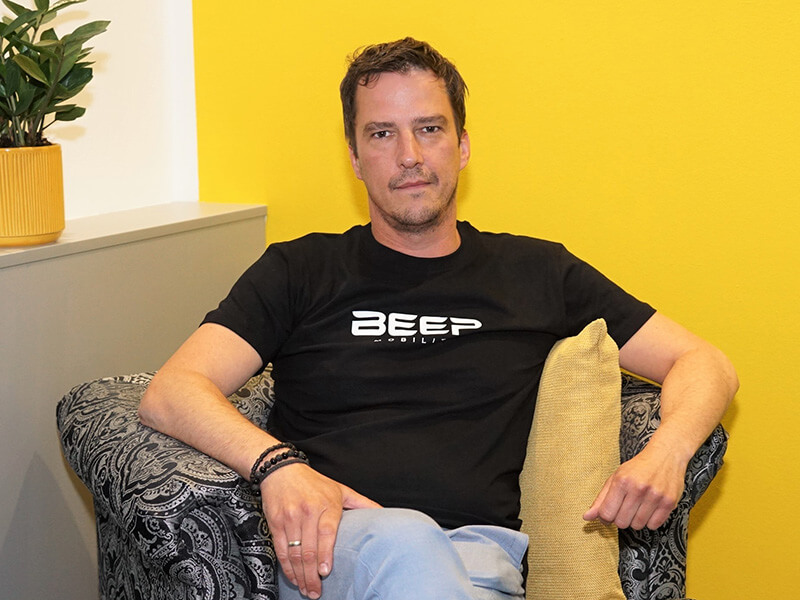 Bernhard Brandstetter, Managing Partner
Sales / Project Management / QM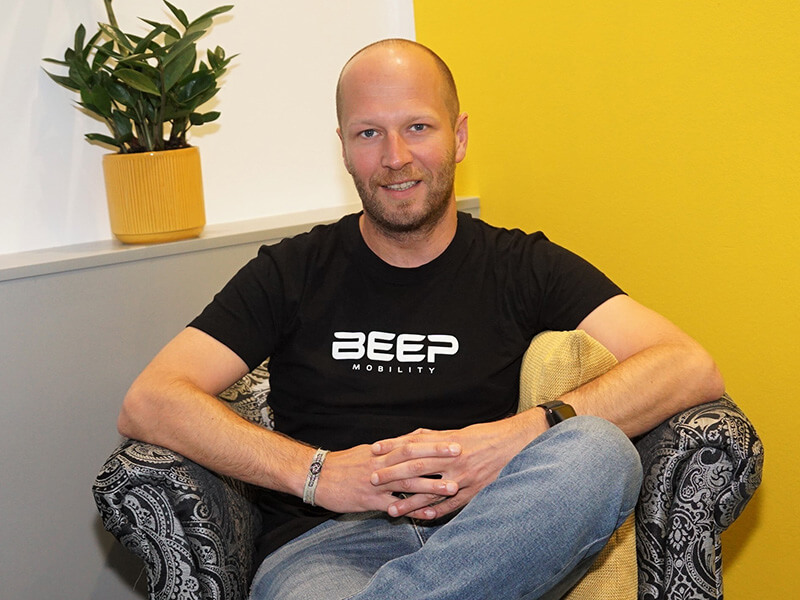 Jürgen Preiszler, Managing Partner
Purchasing / Logistics / Controlling

ONLY WHEN EVERYONE KNOWS THE GOAL,
THE DIRECTION IS RIGHT.

BEEP Mobility realizes projects in the field of interior components for rail vehicles and in the field of mechanical engineering. Our services offer facilitating development and scaling parts into production, complete assembly of whole systems, as well as establishing associated logistics concepts. Additionally, we also take on individual, unique assembly or services when applicable.
TO SUCCEED
YOU HAVE TO BE DIFFERENT.
Ted Turner

Our strength is our employees.
We are looking for proactive individuals who make a difference and who dare to bring bold, innovative ideas to our company. In return, we offer exciting employment opportunities in all areas, a significant amount of personal accountability, a diverse range of responsibilities at every career level, and a familial environment in, and for, a young, dynamic team.
> Team Lead Engineering ( m | w | x ) 
> Project Engineer ( m | w | x ) 
> Purchasing (strategic / operative) ( m | w | x )  
> Industrial Engineering ( m | w | x ) 
We offer
– Early assumption of responsibility and assorted, diverse tasks
– Comprehensive training and opportunities for continuous education
– Actively promoted work-life balance, home office option
– Respectful, supportive, and enthusiastic company culture
2022
February
BEEP meets Ottobahn.
We are proud to shape together with Ottobahn the future of mobility.
The company is developing an emission-free and fully autonomous transport system above today's traffic. It consists of cabins that are moved by rail. The passengers can enjoy trips from door to door, sustainable and autonomous.
Ottobahn is currently building a test track in Munich - Germany. In these state-of-the-art cabins, passengers will find smart interior solutions from BEEP and our partners.
Our scope consists of:
> interior lighting
> table systems
> luggage solutions
Many thanks to our partners:
Burisch Elektronik Bauteile GmbH & Project Thor Design GmbH
Stay tuned for more!
April
3D Printing Forum of Succus | Business Forums
Our Head of Engineering Reinhard Entner, together with our customer Trivion, was a guest expert to the topic of alternative supply chains for spare parts.
Would you like to know more about the application possibilities of 3D printing as a spare parts alternative? Contact us at office@beep-mobility.at.
You can find a few impressions in the gallery.